Get all the attentive care you need for yourself and your entire household here at Royal Family Dental. From preventive measures to oral surgery, we are pleased to offer the services that are focused on outstanding results, including some unique services that demonstrate our total commitment to optimal oral health.
The best treatment for cavities and gum disease is to not need any at all. Our Simi Valley dentist recommends a twice-yearly visit for a complete oral examination and a teeth cleaning. Among the services that set us apart from other dental offices is the taking of digital radiography. Forget old-fashioned x-rays. They seem so limited when compared to the vivid and detailed images that are now possible. In addition, digital means a lot less radiation, and that is better for you and your family. We also have digital impressions, eliminating the messy and awkward material that used to be the standard. Our Simi Valley dentist does oral cancer screenings, too. It's so simple and painless, and yet can make all the difference when it comes to prompt detection and timely care. Among our restorations are crowns, bridges, dentures, and state-of-the-art implants. Crowns double as cosmetic treatments, joining veneers and teeth whitening to upgrade your smile and make you feel confident in showing it. Skilled, gently done root canal can be counted on, as well. And in the cases when a tooth has to be extracted, the same high degree of expertise is put into action. And you can get an implant to replace it. Routine care is key, but we wouldn't be doing all we can for you if we did not also offer emergency service. When you or your child is in urgent need, you will be seen as soon as possible.
We look forward to seeing you soon and working to keep your teeth and gums, as well as those of your family, in the best shape possible; free of cavities and gum disease, and looking great. Contact
Simi Valley dentist us to book an appointment.
By Royal Family Dental
March 11, 2019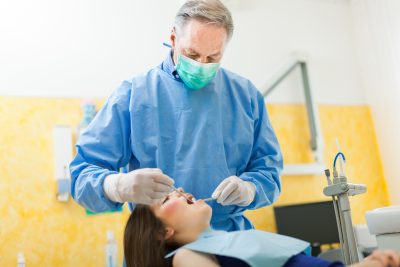 Blog Posts
Follow Us